Steps
Looking to build and successfully market your business?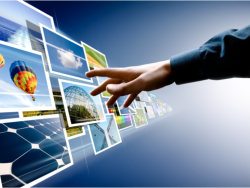 At Lloyd Printing & Web Design, we can help you with all of your printing and web design needs! With our assistance, your business will gain visibility – both in the online and real world. To get started, here are the simple steps we will follow together:
Step 1. Information Gathering and Goal Setting
At Lloyd Printing & Web Design, we need to know what you want and what your goals are. After all, it is our mission to turn your vision into a reality. In order to do so, we will ask pertinent questions. What do you want from your website? Who is your target audience? Do you need help with search engine optimization? Together, we will identify and set your goals.
Step 2. Design Process
Your input is important to us at Lloyd Printing & Web Design. We take your feedback, suggestions, likes and dislikes into consideration. Of course, we will also take into account the nature of your business when designing your website. With all of the information that we have gathered from you, our talented and creative team of web developers and designers will then set about making your vision a reality!
Step 3. The Launch
Once we are done building your website, we will review it with you. Once you approve, the website will be launched. Rest assured, the final product that we create for you at Lloyd Printing & Web Design will definitely help you stand out from the rest of your competitors!
So, are you ready to partner with us today? If so, contact us now at 616-558-6715 so that we can get started immediately! If you still have any questions, please visit our FAQs page.